1) WE HAVE WINNERS!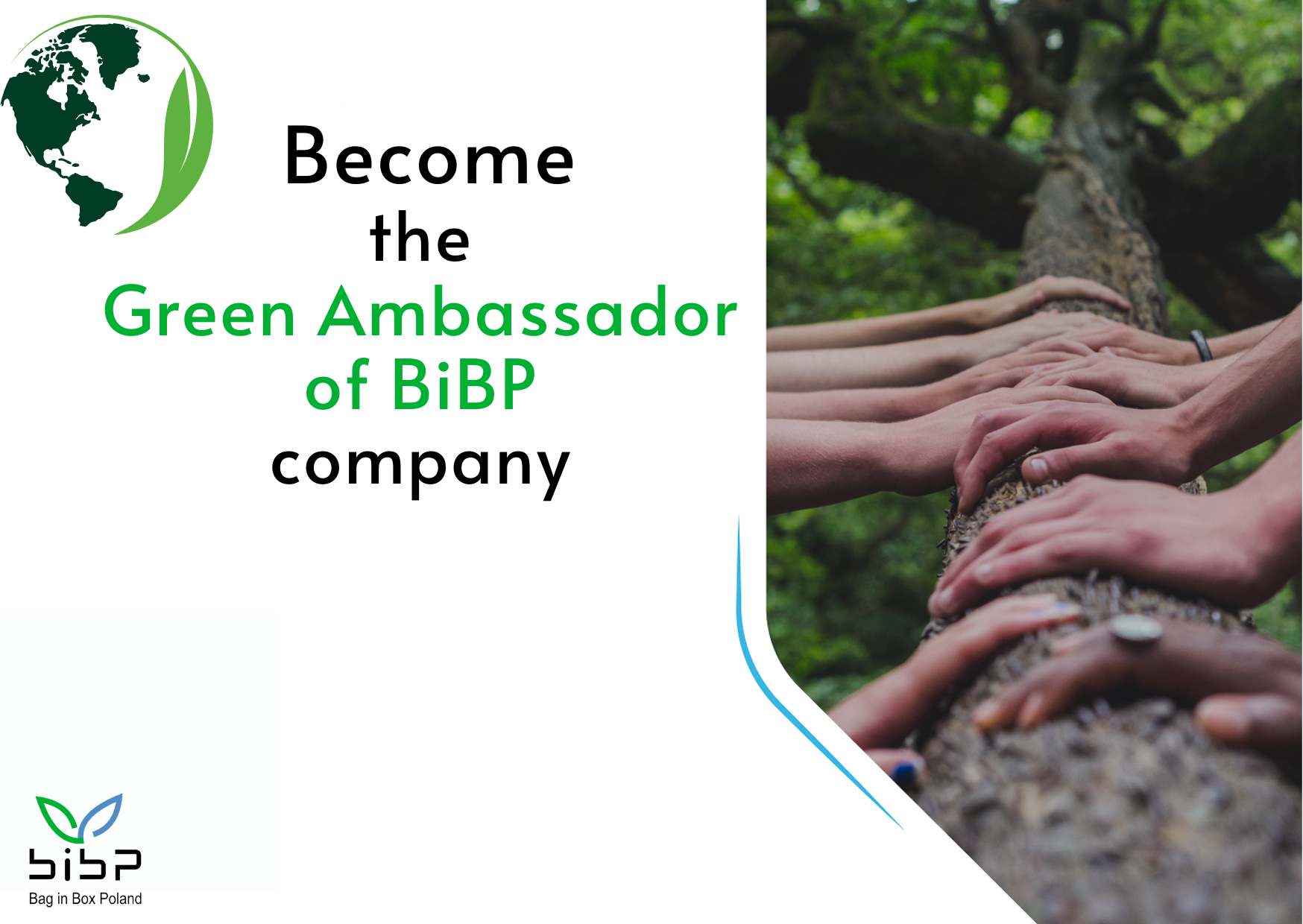 We are pleased to announce that the competition «Let's create an environmentally friendly company together» has been resolved!
Thank you for the huge response from you and sending creative and sometimes innovative ideas, the implementation of which would certainly have a significant impact on the environment.
Below we present the winners of the competition:
1st place
Mrs. Alicja Mańka
Instead of driving a car, pedal drive!
Instead of mixing rubbish, segregate even a small amount!
Instead of smog, a heat pump and photovoltaics!
Instead of throwing out pages printed on one side, «notebook» eco technique!
Instead of creating a sea of ​​plastic, a filter bottle!
Instead of a tap waterfall, aerator – a waste of water conqueror!
Instead of washing water from fruit at breakfast pouring, use it to water your flowers!
Instead of collapsing old clothes baskets, reuse them with cleaning cloths!
Instead of using chemistry, natural methods!
Instead of small packages, large or bulk purchase, less rubbish and real savings!
Instead of batteries, rechargeable batteries,
Instead of throwing food away, putting them in the street refrigerator, an unusual «precursor» aid!
Instead of bio waste, have your own composter!
Instead of overheating, the controller!
Instead of newspapers, an electronic edition!
When cleaning, tap turning off!
Bonus (to use at home ?)
Instead of bathing in the tub, shower for two!
Instead of disposable packaging, eco bags, because I am afraid of the flood of garbage the most!
Little steps? Yes, but the effects are big.
If only everyone wanted to help nature!
2nd place
Mrs. Kinga Madejczyk
I think an important and increasingly popular topic is to avoid the carbon footprint. Most people are not aware of the enormous impact of reducing our carbon footprint on our environment. First of all, I am talking about reaching as many people as possible through advertising, webinars, interviews, podcasts, posters to show how beneficial it can be if we reduce the number of plastic packaging and disposable bags. Currently, the easiest way is to communicate all information via social media, thereby advertising your business. In your company, with appropriate funds, you can think about switching to a fleet of electric and hybrid cars. This is another point about reducing your carbon footprint. The second idea that comes to mind (maybe not necessarily related to your business) is to locate a few boxes for insects in our poviat. The idea has already proven itself in larger cities. Booths, the so-called hotels contribute to the reproduction of useful species, including bees, of which less and less. Of course, you can place your company's logo on such a booth. An additional advantage is educating kids why it is so important to take care of insects. Hotels also reduce the number of pests and increase the amount of pollinated plants.
3rd place
Mrs. Justyna Cieślak
As a former employee, I like to look at the BIBP profile and I could not pass by such an interesting competition indifferently.
A great initiative, for sure a large part of the collected ideas will be effective for the benefit of the company and, of course, the environment.
Here are some of my ideas:
– saving water is the basis, which can be achieved by installing AERATORS (aerators) in countries – reduces water consumption.
– saving water by using rainwater, for example for watering flowers or farm work
– installing hand dryers instead of towel papers … let's save trees 🙂
– another idea is a machine for plastic and aluminum bottles of the RECYKLOMAT type.
Distinction
Mrs. Justyna Krzywoszyja
You can also help the environment with small steps, such as purchasing protective clothing for employees made of environmentally friendly materials. Organic cotton is an alternative to conventional cotton, the production of which requires a large amount of chemicals. When buying clothes made of ecological cotton, we have a guarantee that its production was carried out with respect for the environment and the health of the people participating in it. Organic cotton comes only from genetically unmodified seeds, and its crops can apply for an organic certificate only after three consecutive years of cultivation completely without the use of chemicals. The second issue is collective transport for employees. Thanks to the employee buses, the company will not only reduce the amount of exhaust fumes produced every day by passenger cars of commuting employees, but also can gain qualified and reliable employees who are not able to get to work with their own transport. The third issue is drinking water. The employer is obliged to provide employees with an adequate amount of drinking water. Usually it is mineral or spring water in plastic bottles. You can go a step further and install a permanent water filter in the restroom. With a large number of employees, the number of plastic bottles thrown away is certainly huge and thanks to this solution this number can be reduced to zero. Thanks to its efficiency, such a filter will work well in small and medium-sized companies. The device treats water by mechanical and molecular methods. This means that it uses a membrane with pores smaller than the size of particles of contaminants, bacteria and viruses. Thanks to this, we always have clean and potable water. The filter does not take up much space because it is mounted under the sink and the tap is located next to a regular tap.
Congratulations ?
2) THE SIMEI FAIR IS GETTING CLOSER

We would like to inform you that from 15 to 18 November, you will be able to meet us at the SIMEI fair in Milan.
SIMEI is a specialist fair for the entire wine industry as well as the industry of machinery and equipment for food products, beverages and alcohol.
At the fair, we will present our new solutions related to sustainability.
We cordially invite you 🙂
If any of you are willing to participate in the above event, please contact us for a free invitation.
Visit our SM:

www.facebook.com/producentbaginbox

www.linkedin.com/company/bag-in-box-poland