1) Interpack & Expoliva is already behind us
Thank you for the opportunity to meet at Interpack and Expoliva! It was an amazing time for us – productive and inspiring. Meetings with you always influence our motivation for further work. Exchanging experiences and strengthening ties with our partners is always an important experience for us.
For our part, BIBP Group assures you that we are not slowing down! We develop for you by treating our products as a value that we want to share with you. We want to achieve our goals together with you, so that we can go together into a green future.
2) Business Excellence Awards
We were awarded the Business Excellence Awards 2023 in the vote of Acquisition International – an international, digital business monthly. This is the 7th edition in which AI rewards the most leading companies from around the world that provide their customers with the best products and services. The BIBP Group was awarded the title of the Most Innovative Packaging Producer 2023 in Europe.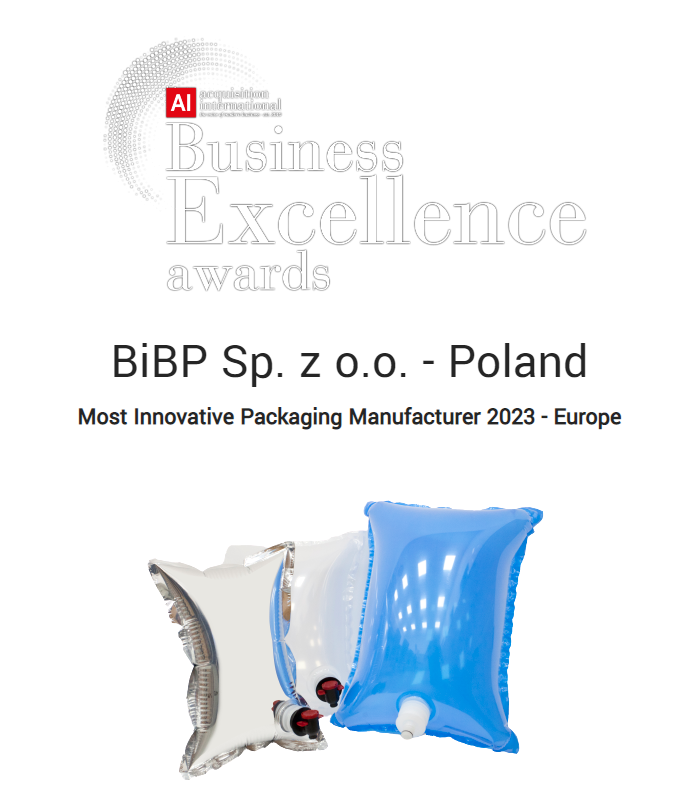 Visit our SM:

www.facebook.com/producentbaginbox

www.linkedin.com/company/bag-in-box-poland