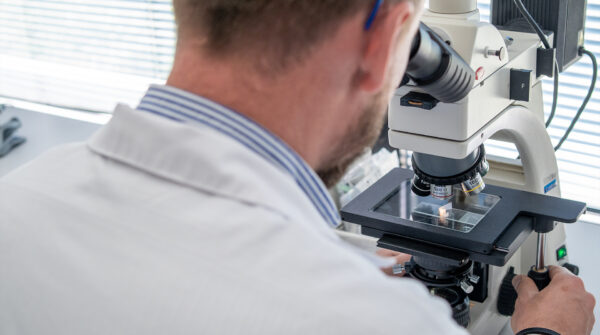 Our Research and Development Center inludes together a team of exceptional specialists. We created them to improve the production process of Bag in Box. Since 2017, it has enabled us to conduct our own research and implement innovative solutions. Every day we work on new solutions that will see the light in the future.

development of new products, including packaging concepts, but also methods of applying non-standard high-viscosity liquids, so that they can be used in Bag in Box packaging,
innovative quality control process, thanks to the creation of methods that allow us to effectively identify and remove problems in current production,
technological consulting for customers who start production with the use of Bag in Box packaging, to support them in adapting the technological process.

Thanks to the creation of the Research and Development Center, we managed to develop and introduce new products and technologies to the market. Our most important achievements include:
Design and production of 220l bags
We have created this product as a complete – from designing and launching production to sales and distribution – the scope of this project is unique on a Polish scale. To make it possible, we established cooperation with appropriate suppliers of individual raw materials, and thanks to the development of appropriate quality control methods, we stabilized the production process. This allowed us to deliver the same good product with each subsequent batch. Bags with a capacity of 220l were made in 4 variants: high-barrier, with a standard barrier, transparent bags for hot filling, and freezing bags.
Design and production of deep freezing bags
This type of bag is used in the filling of milk, products such as egg masses and some food concentrates. These bags are made of specially selected foils, thanks to which they can withstand deep freezing in the -20°C/-30°C degrees. We have created them in the following capacities: 5l, 10l, 20l and 220l.
Creation of production technology in the Ultra Clean system
The new production line allowed for the creation of bags with a higher cleanliness class, so as to ensure greater safety of aseptic product filling. Obtaining such a guarantee is possible thanks to the use of radiation sterilization.

We want to continue to improve the production process and introduce innovative solutions.
Environmentally friendly materials
In the interests of the natural environment, we work on materials that are recyclable, as well as reducing those that are not segregated. We strive to replace multi-material, metallized foils with foils of a different composition, but having similar mechanical properties.